Description
Fabreeka-TIM® RF is a high density, closed cell rigid polyurethane foam used as an effective thermal break for a variety of building envelope and cold storage applications. It is manufactured in several densities to support a range of load conditions. Fabreeka-TIM® RF properties make it impermeable by any type of liquid, including water and most solvents, thus suited for moisture, severe weather conditions or harsh environments. Additionally, it is resistant to mechanical stress and has exceptional insulating qualities which makes it a valuable asset to reduce thermal bridging in building envelope connections and cold storage applications.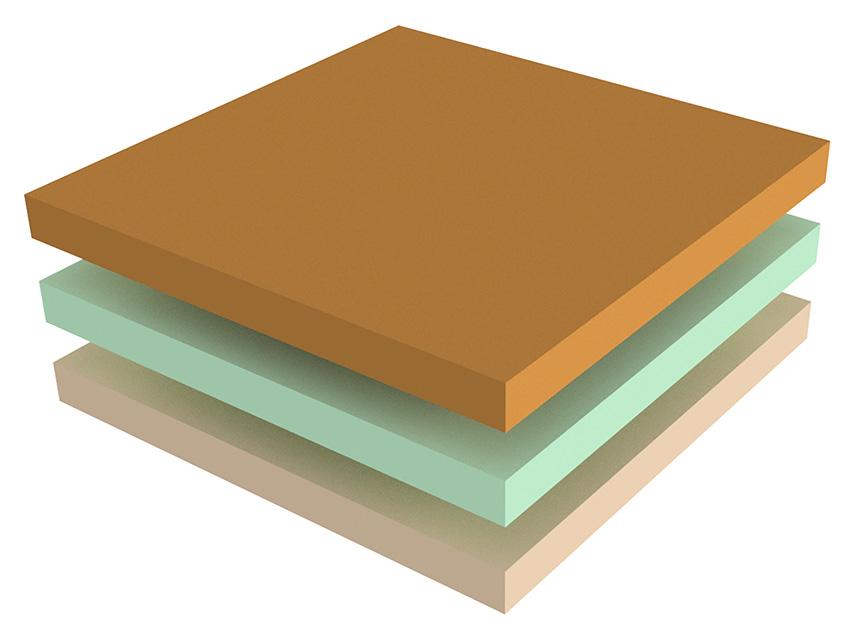 Light Load Structural Thermal Break Fabreeka-TIM® RF Series Applications
• Structural column bases, especially vital in cold storage/freezer facilities
• Tank isolation block – reduces condensation by thermally isolating cooling equipment from it's supporting structure
• Roof equipment and dunnage post support block – supports HVAC, fans, davits, anchors and other heavy equipment on building roofs while preventing heat transfer to the building interior
• Foundation connections, i.e. slab to foundation, foundation to wall
For optimal thermal break performance, the area around the fastener hardware should be taken into consideration. In addition to the Fabreeka-TIM® RF block, Fabreeka recommends Fabreeka-TIM® thermal break washers and bushings made from Fabreeka® material.
Application examples: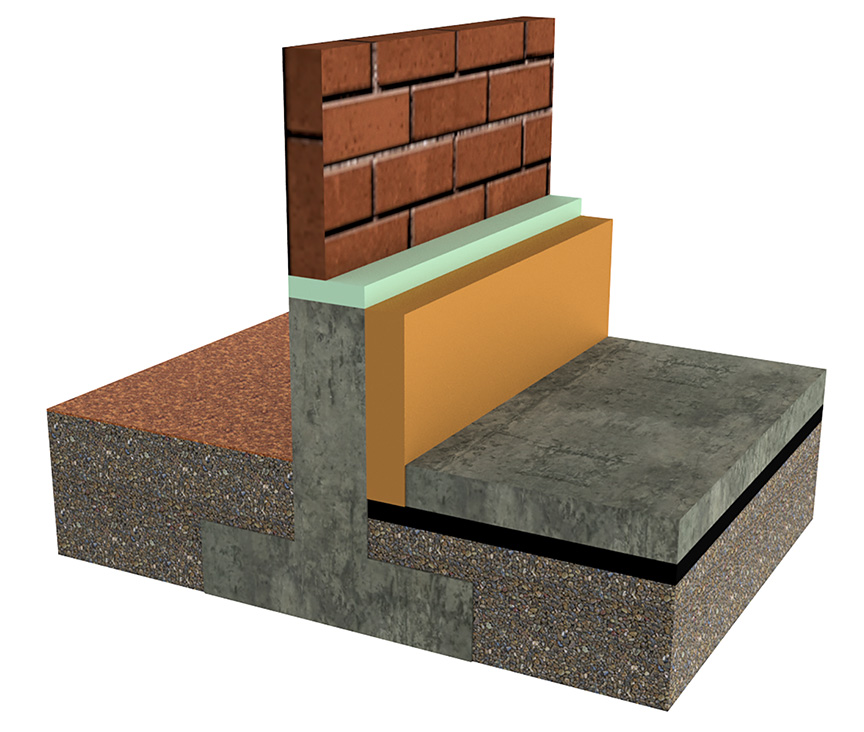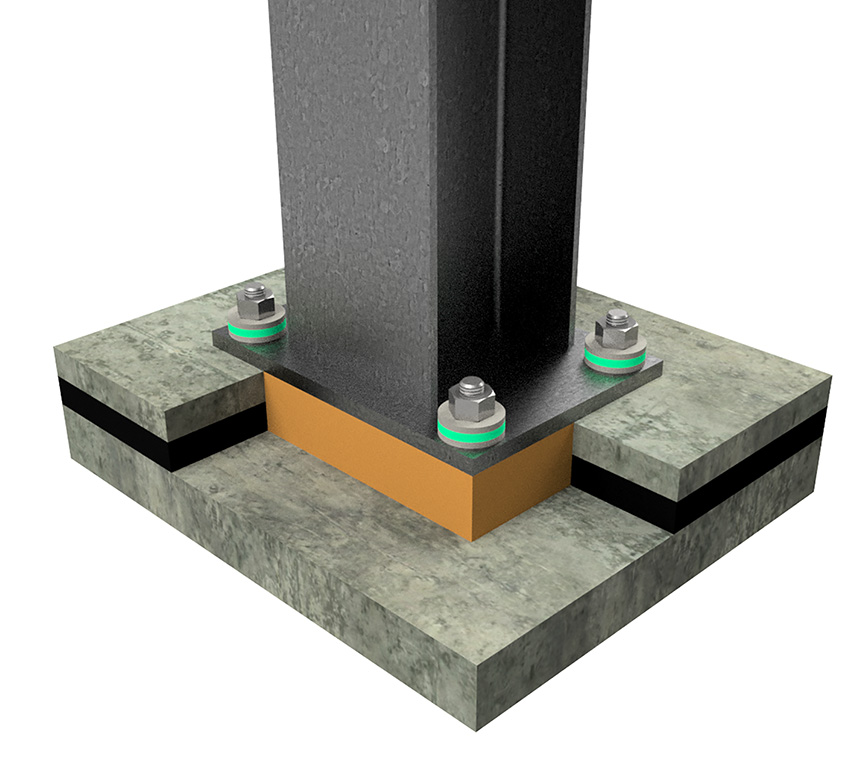 Benefits
Made in the USA
Used to achieve LEED certification
Cost effective solution for low load structural connections
Lightweight, strong and durable
Three densities to meet different load conditions
Thicknesses range from 1/2" to 10" in 1/2", 1" or 2" increments
Fast delivery
Custom waterjet cut to your specification, including anchor bolt holes
Time savings – products arrive at the site ready to use
ISO certified company
Lot control
Creep resistant – resists deformation under load over time
Closed cell material is impervious to water and other liquids
Does not promote steel corrosion
Functions in subgrade applications without rotting or dissolving
Does not attract or sustain bugs or pests
No release of chemical compounds into surrounding soil
Compatible with concrete, grouts and adhesive
Specifications Fabreeka-TIM® RF Series

Please see our Fabreeka-TIM RF Series brochure.