Fabreeka's Newest Foundation Isolation Material FAB-EFP®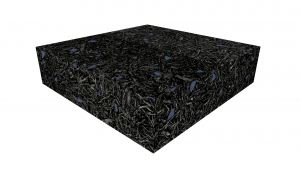 Boston, MA-USA – Fabreeka's new FAB-EFP® foundation isolation material is a cost-effective, environmentally friendly product created from recycled crumb rubber. FAB-EFP is manufactured in different densities to offer the benefit of vibration isolation for a wide variety of applications from isolating inertia masses and buildings, to industrial equipment. The damping coefficient remains constant over all densities, and has converging natural frequency over large loading ranges for consistent performance.
FAB-EFP is supplied in large sheets for an easy, less labor-intensive installation.
Please contact Fabreeka's Engineering department at 1-800-322-7352 for assistance with which density works best for your application, or visit our website for more information and to download the FAB-EFP_brochure.